I hope it is OK that I list this here. I am offering rough cut Asian Black Buffalo Horn blanks for forend tips, grip caps, buttplates, etc. Black to dark brown in color.
This is a very dificult size to find and uses only the biggest buffalo horns. You can shape and contour these for your next custom gun project -or- to replace your worn chipped or missing forend tip / grip cap in your favorite Ballard rifle.
I was building a custom rifle and could not locate horn block anywhere. A few of the premium suppliers have ebony or rosewood, but not horn. No one has it and certainly not this big. To keep a long story short I had to buy a small pile of blocks (minimum quantity) but even they had problems finding horn big enough. Price is per piece and sizes are as follows ...
H o r n B l o c k (forend tips and grip caps)
1-3/4" x 1-3/4" x 1-3/4" - $45
1-3/4" x 1-3/4" x 1-5/8" - $40
1-3/4" x 1-3/4" x 1-1/2" - $35
1-3/4" x 1-3/4" x 1-3/8" - $30
H o r n B l a n k s (buttplates)
6" x 2" x ½" - $20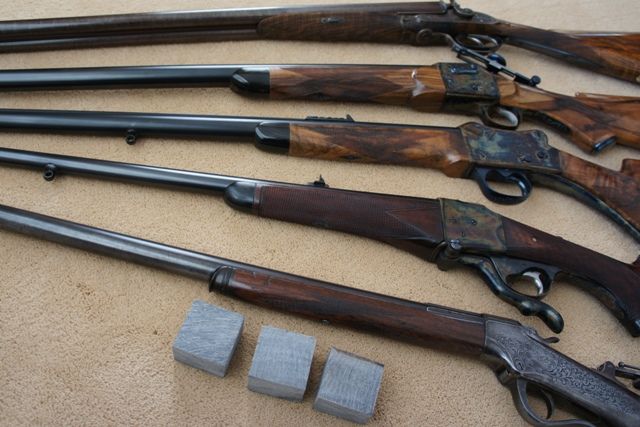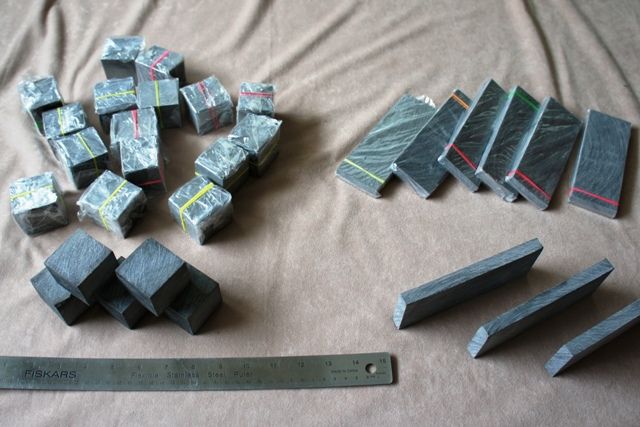 I am not a shop or business owner, but I can accept credit card payment via PayPal. Shipping will be by US Priority Mail Flat Rate anywhere in the US.
You can email direct if you like to:
jojodo@ak.net
Thank you ...