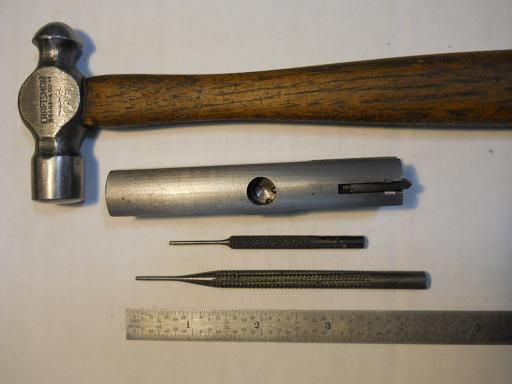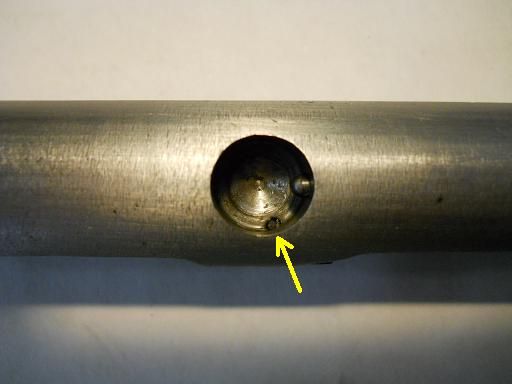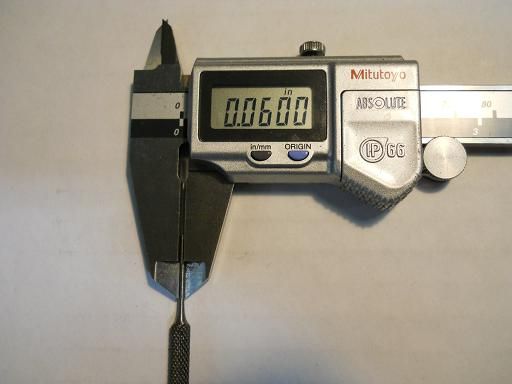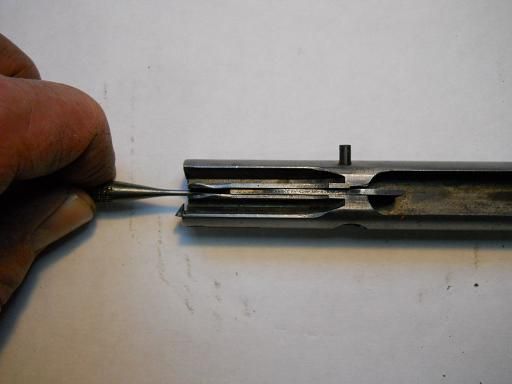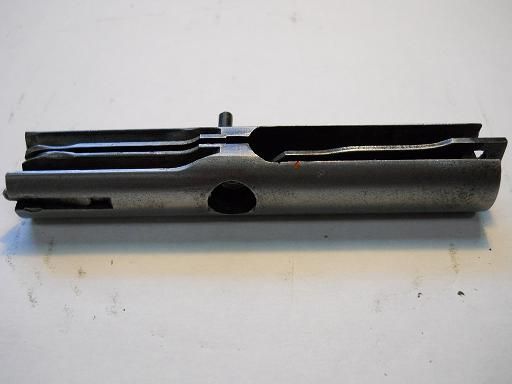 In this series of photos I show the process of removing the firing pin from the breech bolt of the Marlin A1.
The retaining pin for the firing pin is in a almost blind hole,except for a little half moon opening in which you need a
VERY small drive pin punch. Be aware that sometimes the top of the hole holding the retaining pin has been staked over.
This metal will have to be removed before attemping to push out the retaining pin.
While you have the firing pin out this is a good time to clean it of built up powder residue.
The firing pin should move freely.